Inova/University of Virginia Seed Award Recipients
Upcoming Events
Sep
26
Tue
SOM Research Computing Workshop – Intro to Cloud Computing with AWS

@ Health Sciences Library Carter Classroom
Sep 26 @ 2:00 pm – 5:00 pm
Introduction to Cloud Computing with AWS
This workshop covers the basic paradigms of cloud infrastructure and introduces techniques for working in it. Why use the cloud for computation and storage? What are its advantages? We will discuss core concepts such as scaling and infrastructure-as-code, while also getting hands-on experience with creating computing, storage, and data resources in Amazon Web Services. Workshop participants will work directly in the AWS console and command-line tools. Upon completing this workshop, students will be familiar with basic cloud design, as well as with how to deploy simple, resizable environments on their own.
Pre-Requisites: None.
Register:  http://cal.hsl.virginia.edu/event/3543036
Date:  Tuesday, September 26, 2017

Time:  2:00pm – 5:00pm

Location:  Health Sciences Library Carter Classroom

Instructor:  Neal Magee, School of Medicine Research Computing
Discussion with Diana Lautenberger, MAT (sponsored by Office of Diversity)

@ Pinn Hall Auditorium
Sep 26 @ 7:00 pm – 8:00 pm
Please join us for a discussion with Diana Lautenberger, MAT
Tuesday, September 26th from 5-7pm
Pinn Hall Auditorium
Refreshments 5-5:30pm
Lecture and Q&A: 5:30-6:30pm
Register:  https://www.eventbrite.com/e/aamcs-diana-lautenberger-tickets-37310188779
Diana Lautenberger, M.A.
Constituent Engagement Director for Diversity & Inclusion and
Women in Medicine & Science
Association of American Medical Colleges
Diana Lautenberger, M.A., directs constituent engagement activities related to diversity and inclusion and women in medicine and science, serving as the director for two of the Association of American Medical College's (AAMC) 23 professional development groups – the Group on Diversity and Inclusion (GDI) and the Group on Women in Medicine and Science (GWIMS). Ms. Lautenberger leads the AAMC's gender equity portfolio, including overall management of initiatives and research and projects related to the advancement of women in medicine and science as well as working collaboratively with the AAMC's Diversity, Policy and Programs cluster on strategic diversity initiatives. She sets the overall strategy and manages the operations for GWIMS and GDI to promote equitable working environments and develop resources for underrepresented populations in academic medicine. In addition to working with three affinity groups, Ms. Lautenberger serves as the faculty director for the AAMC's professional development seminars for junior and mid-career women to learn the skills needed to succeed as leaders in academic medicine.
Ms. Lautenberger is part of the AAMC's integrated team dedicated to unconscious bias training and education. She is a certified trainer with the diversity and inclusion consulting firm, CookRoss® and is currently part of the development team working to enhance the AAMC's resources around unconscious bias. She provides in-depth implicit bias training to faculty, staff, and allied health professionals and is part of several efforts at the AAMC to integrate training into recruitment, retention, and promotion systems and operations at academic health centers.
Prior to her role with GWIMS, Ms. Lautenberger led a number of leadership and engagement initiatives aimed at faculty development for the AAMC. Responsible for curriculum design and implementation, she oversaw two leadership development programs for faculty aimed at aspiring leaders, department chairs, and associate deans to equip them with leadership skills needed to deal with the impending changes of the academic and healthcare environments.
Ms. Lautenberger holds a Masters in Art Education with a focus on curriculum design and creative thinking as drivers of equity. She is part of several organizations in the Washington, D.C. area who use artistic expression to explore concepts of racism, sexism, and social justice.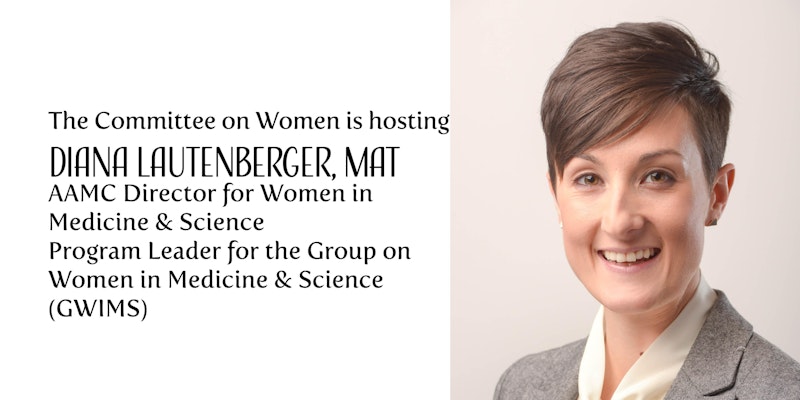 Sep
27
Wed
Regulator Science to Advance Precision Medicine Forum

@ PhRMA Foundation
Sep 27 @ 9:00 am – 3:30 pm
Regulatory Science to Advance Precision Medicine Forum
A Meeting by University of Rochester, PhRMA Foundation, and University of Virginia
Wednesday, September 27, 2017
9:00am – 3:30pm
The Forum is free, but registration is required due to the limited space. If you are interested in participating or have any questions, please contact Scott Steele (Scott_Steele@URMC.Rochester.edu) or Joan Adamo (Joan_Adamo@URMC.Rochester.edu).
Agenda
9:00 am Continental Breakfast
9:30 am Welcome (Eileen Cannon and Bill Chin, PhRMA Foundation)
9:35 am Review of Meeting Objectives (Joan Adamo and Scott Steele, University of Rochester)
9:45 am 3D Printing of Medical Products: Presentation(s) and discussion
Emerging Science (John Fisher, University of Maryland)
Considerations to Inform Regulatory Decision-Making (Richard McFarland, ARMI)
10:45 am Omics for Precision Medicine: Presentation(s) and discussion
Emerging Science (Shashikant Kulkarni, Baylor College of Medicine)
Considerations to Inform Regulatory Decision-Making (Michael Pacanowski, Soma Ghosh and Zivana Tezak, CDER / CDRH FDA)
11:45 am Discussion and Charge to the Breakout Groups (Scott Steele, University of Rochester)
12:00 pm Working Lunch: Breakout Group Sessions
1:45 pm Break
2:00 pm Reports from the Breakout Groups and Discussion
3D Printing
Omics for Precision Medicine
3:00 pm Review Progress and Identify Next Steps (Robert Meyer, University of Virginia)
3:30 pm Adjourn
Background: Regulatory Science to Advance Precision Medicine
Regulatory Science is defined by the FDA as "the science of developing new tools, standards, and approaches to assess the safety, efficacy, quality and performance of FDA regulated products", ultimately enhancing the overall translational research process and improving the development of safe and effective medical interventions. The increased focus on precision medicine holds tremendous promise to more effectively target treatments to those individuals most likely to have a benefit, however there are a number of regulatory science challenges to ultimately develop and utilize personalized medicine technologies.
A working group under the Clinical and Translational Science Award Network was proposed by the University of Rochester to help identify and address some of the key topics and opportunities for regulatory science to advance precision medicine. The working group identified potential areas where regulatory science could help accelerate precision medicine. These topics and background information will be provided to participants in advance of the Regulatory Science to Advance Precision Medicine Forum, where ~ 30-40 participants will further evaluate these key topics and identify regulatory science gaps, specific regulatory considerations (and inform potential approaches and decision tools), and suggestions for the development of educational resources.
Objective and Specific Aims for the Forum
The working group has identified two areas for consideration at the 2017 Forum:
1. 3D printing of medical products, combined with stem cell products
2. Technologies and approaches that integrate and analyze genomic, proteomic, metabolic, and epigenetic data for precision medicine
Forum Topic Templates have been developed for each of these topics and will be included as part of the background materials for the Forum, along with additional materials. The Forum will include two breakout sessions with subject matter experts in these areas to have focused discussions; and specific questions to consider will be provided in advance. The overarching questions for the Forum include:
1. Within this field, what are the emerging methods or approaches that might present Regulatory Science challenges/opportunities to advance Precision Medicine?
2. What are the key regulatory considerations that may not already be addressed under current frameworks (and what are the current relevant regulatory paths)?
3. What are the potential roadblocks to advancement?
At the conclusion of the Forum and through work that will follow from the working group and feedback from the Forum participants, we plan to:
1. Identify and describe any Regulatory Science gaps/needs for these two areas to advance Precision Medicine.
2. Develop a white paper to help inform considerations for regulatory approaches and reviewer tools.
3. Identity and develop educational materials (e.g., case studies, use cases) for academia, government and industry as a valuable training resource that can be utilized in several ways, from integration into existing courses to serving as stand-alone modules.
Bioconnector Workshop: Intro to SAS

@ Health Sciences Library Carter Classroom
Sep 27 @ 10:00 am – 12:00 pm
Introduction to SAS
SAS is a widely-used and powerful application for statistical analysis, data manipulation, and database management. At the end of this workshop, students will be able to load a dataset into SAS, understand the components of a SAS program, perform common data manipulations, and apply descriptive statistics to both numeric and categorical variables
Pre-Requisites: None.
Date:  Wednesday, September 27, 2017

Time:  10:00am – 12:00pm

Location:  Health Sciences Library Carter Classroom

Instructor:  Genevieve Lyons, Public Health Sciences
Sep
28
Thu
Pre-proposal Deadline: Burroughs Wellcome Fund – Physician Scientist Institutional Program
Physician-Scientist Institutional Program
About
The Burroughs Wellcome Fund is seeking planning grant proposals from medical schools in the United States and Canada to create programs with the intent of increasing opportunities for the physician interested in a research career.
This is a five-month planning grant (up to $30,000) to focus on developing a full proposal for submission to the Burroughs Wellcome Fund to create programs to increase the number M.D.'s who enter careers in research.
Planning grant proposals are due by September 28, 2017.
Initially the Fund will provide the planning grant to 20-25 institutions to develop full proposals for the award.  Up to 10 institutions will receive awards of $2.5 million ($500,000/year over five years) to institute their proposed activities.
To Apply
Please review the program's Request for Proposals.
Institutions may submit multiple proposals. However, each proposal must have a unique PI.
Questions
Please email John Burris or Rolly Simpson.